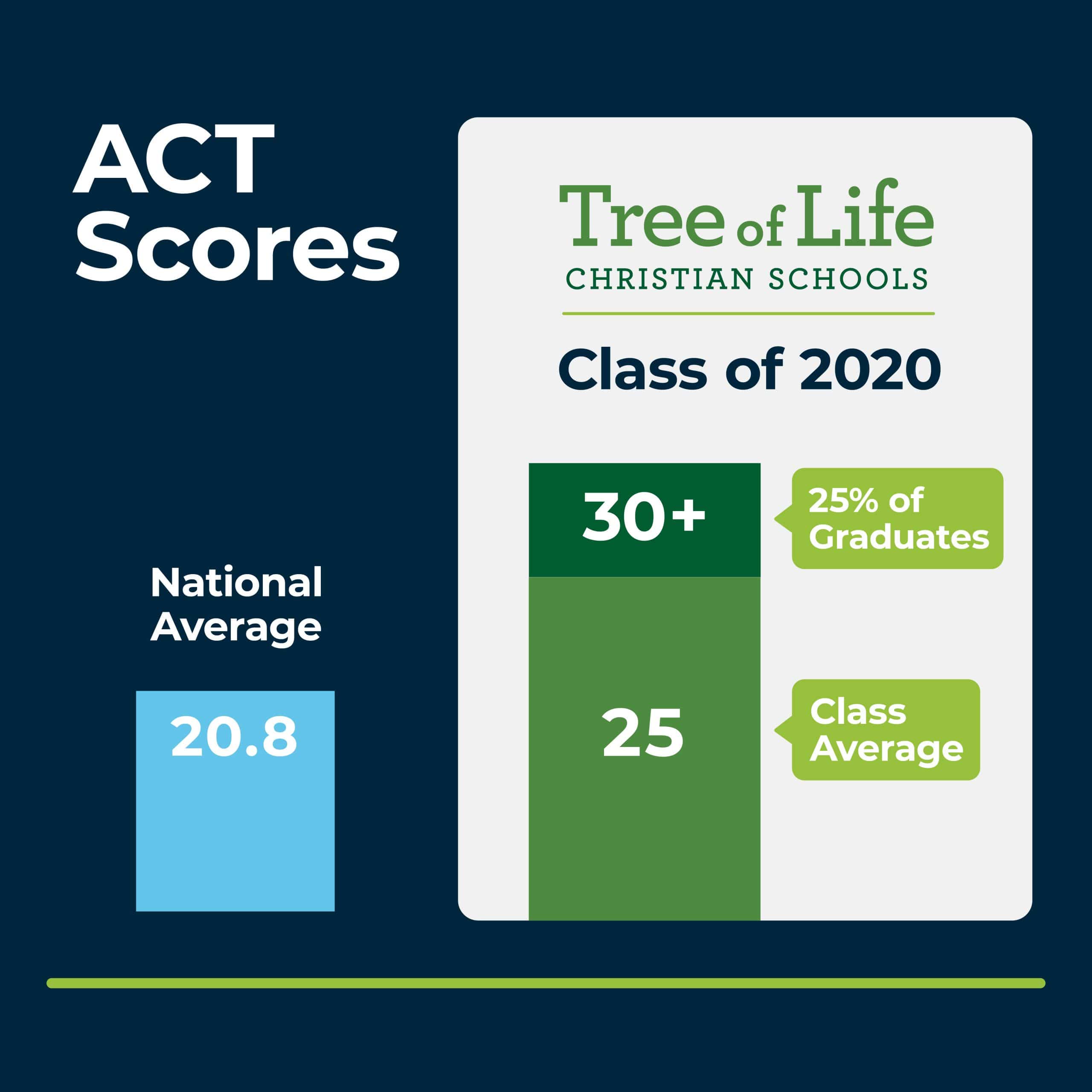 Top Academic Performance at Tree of Life
Tree of Life is well-known for its loving and family atmosphere, where students feel connected and teachers build relationships. But did you know that Tree also delivers a superior academic performance across all tiers? 
Our students consistently score very well on standardized tests. Elementary and middle school students test in the top 15% across the country in reading, while Math scores are also significantly higher than the national average. And it doesn't stop there.
Last year's graduating class ranked high nationally, as one-fourth of graduates earned an average 30 or higher on the ACT, placing them in the top 94 percentile range. Tree graduates have an average ACT score of 26, compared to a national average of 20.8. 
We should all be proud of our student achievements, our dedicated faculty and staff, and our supportive parents. We are grateful to our Lord who allows us to educate the hands, hearts and minds of our children!