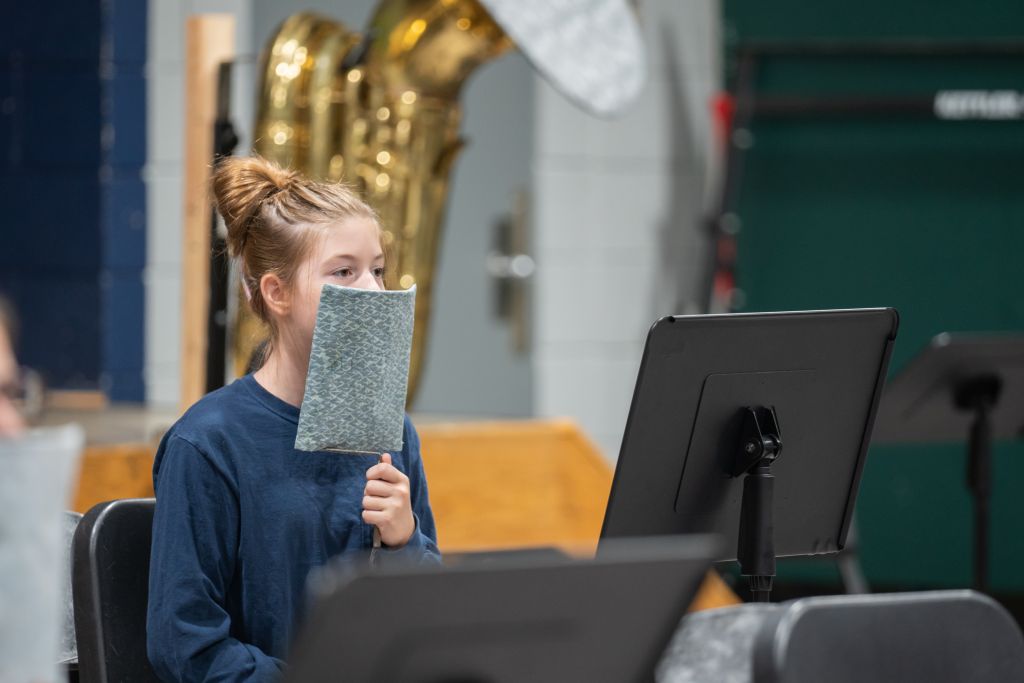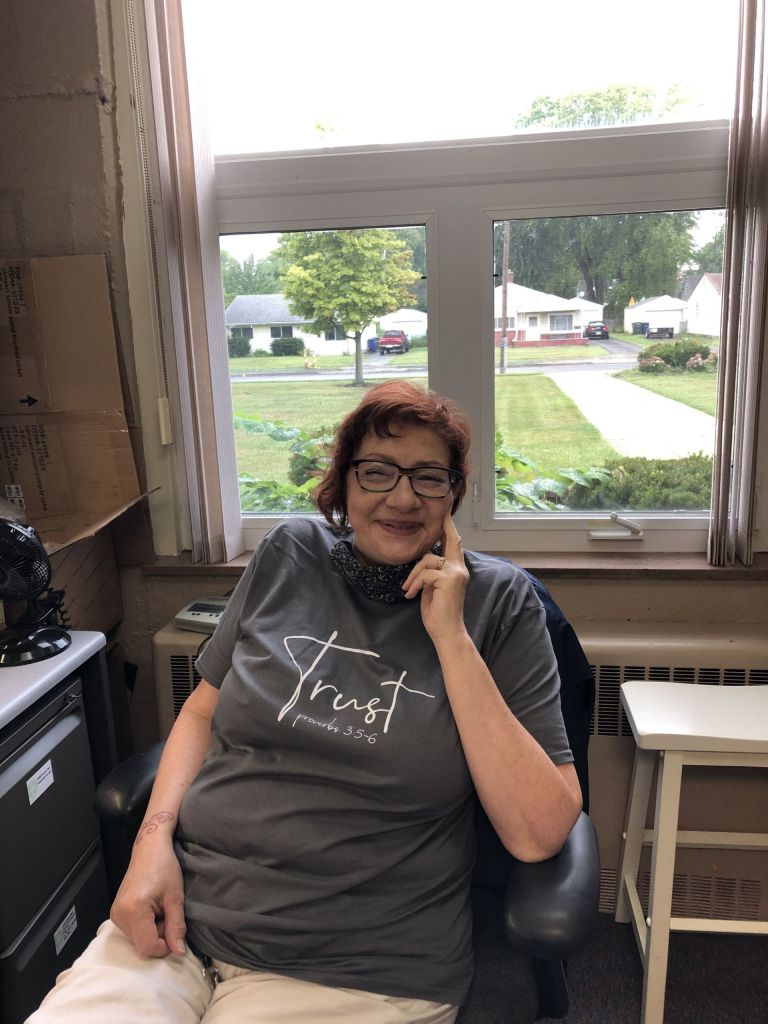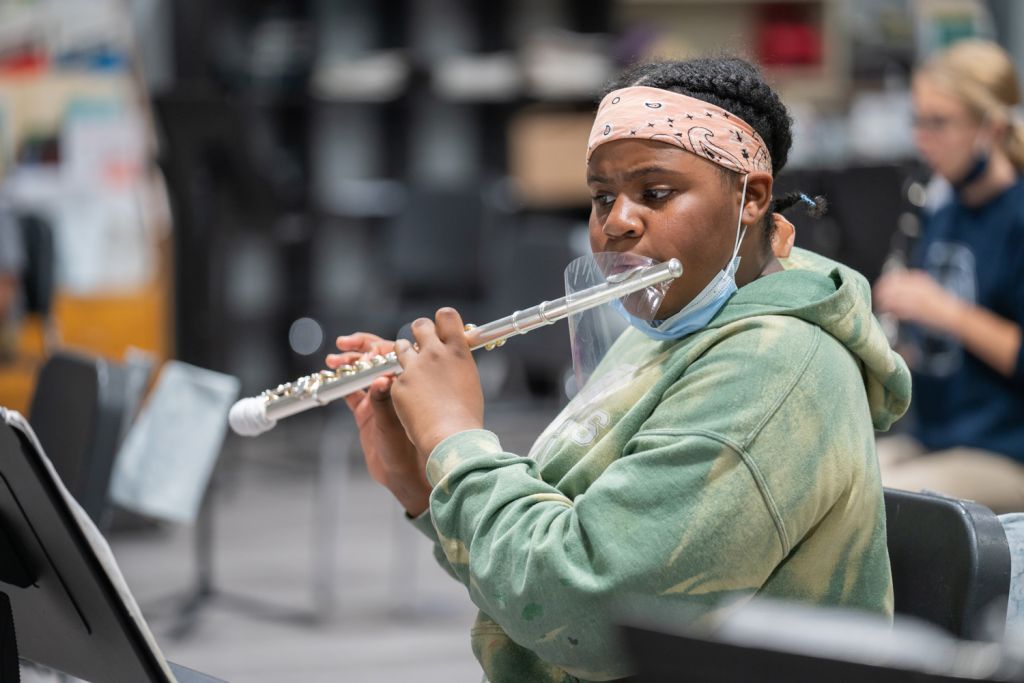 Masks for a Good Cause and for Good Music
Mrs. Kehlmeier, Tree of Life Northridge, started sewing like crazy this spring, making masks for anyone who needed one. She donated her time, but when people insisted on paying she gave all proceeds to the Stay Together Fund, which helped Tree families who have been impacted financially by COVID. 
"God has given me the skills and I had beautiful fabric and there was a need. I did what I felt I was supposed to do. Besides, it's fun to make things and give them away!" Kathy said about her endeavor. 
It didn't stop there. Mr. Murray, middle and high school music instructor, discovered that both band and choir needed unique COVID safety measures. Mrs. K came up with a fun solution, creating a tiny "mask" for all instruments including a baby sock on the end of a flute!  Choral mask for singers allow their voices to be heard, while keeping others safe. These creative masks allow students to continue growing musical talents.